Good support equipment such as tripods, sliders, and stabilizers can give your footage an extra level of polish.  Be sure to choose gear that is designed to work with your camera – some equipment is only designed for certain weight limits.
Tripods
Large Tripods
If you're using a larger camera, like the Panasonic AF100 or Sony FS5, you should use a tripod with a Manfrotto 501HDV fluid head.  For the most stability and the smoothest pan/tilt, use the larger two-stage tripod, but be aware that it is bulky and heavy.  For more portability, use the smaller aluminum tripod with a 501HDV fluid head.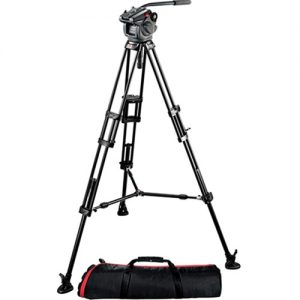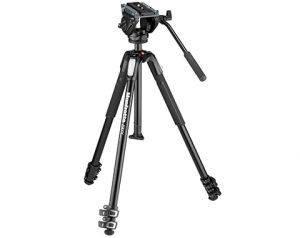 Mid-size Tripods
For small to mid-size cameras such as the Panasonic GH3, Sony RX10 II, and BlackMagic Pocket Cinema Camera, use a smaller Manfrotto 190X3 tripod.  You can choose between a fluid head, for panning and tilting movements, or a ball head, for the most flexibility in setting up a static shot.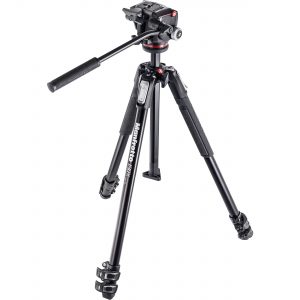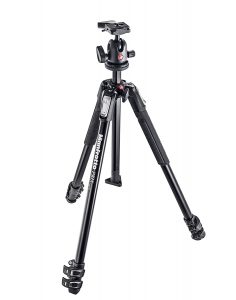 Mini Tripods
Mini tripods can be used for small items such as audio recorders, cell phones (with an optional adapter) and lightweight camera/lens combinations (such as the BlackMagic Pocket Cinema Camera with a small lens).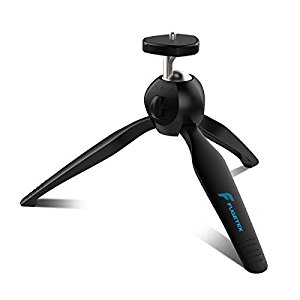 Monopods
Monopods are ideal for situations where extra stability is required, but the camera operator still needs to be mobile.  Since monopods have a smaller footprint than tripods, they can be used in more confined situations.  We have two monopod models: a basic unit with a ball head mount and a more advanced model with a mini-tripod foot for added stability and a small fluid head.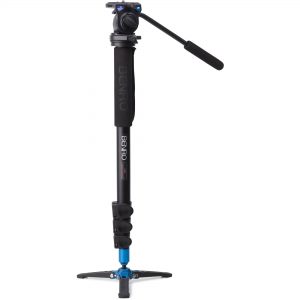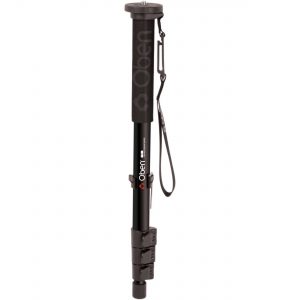 Sliders
Sliders are perfect for adding smooth movement to your shots – and that movement can make your project look much more polished and professional.  We have two sliders to choose from – a seven foot rail slider and a 30 inch unit with a belt drive and flywheel counterweight.  Both have large Manfrotto fluid heads for smooth secondary panning and tilting.  The flywheel on the 30 inch slider allows for the platform to be cranked slowly – the 30 inch unit can also be mounted on a large tripod.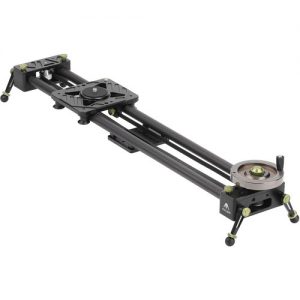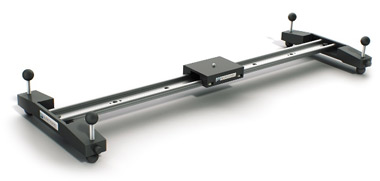 Rigs & Stabilizers
Camera rigs can serve two main purposes: to increase the stability of a camera when it is handheld and/or to allow accessories such as a follow focus or matte box to be used.  To use these accessories, you will need a rig or baseplate that uses 15mm rods.  If you only need to make the camera more stable, a more basic shoulder stabilizer may be a better option.  The Film/Media Studies equipment collection has multiple options for both uses.  Depending on your needs, something as simple as a screw-in handle for the base of the camera may be sufficient.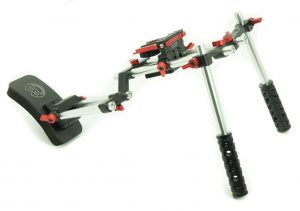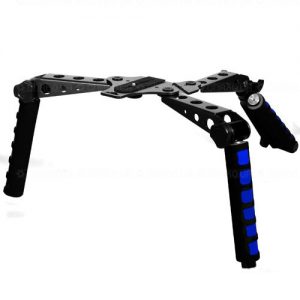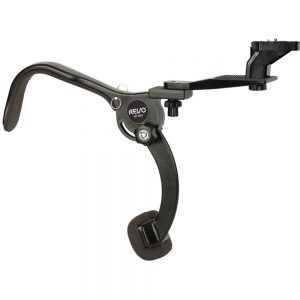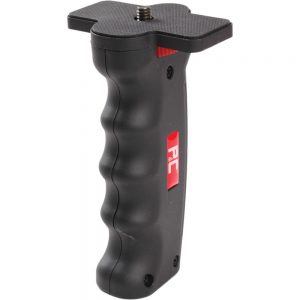 Gimbals
Gimbals are electronic stabilizers that use small motors to hold a camera steady on multiple axes.  Gimbals can be used to capture moving shots that simply weren't possible just a few years ago.  While this technology makes it much easier to film smooth footage, gimbals still need to be carefully balanced and require practice to use effectively.
Movi M5
The Movi M5 is a professional-grade three axis gimbal that can be used with small to mid-size cameras such as the Panasonic GH3 and Sony RX10 II.  Balancing a camera is relatively easy, thanks to the gimbal's tool-less adjustment points.  Using a twin joystick remote control, a second operator can adjust the movement of the camera while the primary operator handles the gimbal itself, although it can also be operated solo.  The M5 is a large, expensive, and complex piece of production equipment, so supervision is generally required for its use.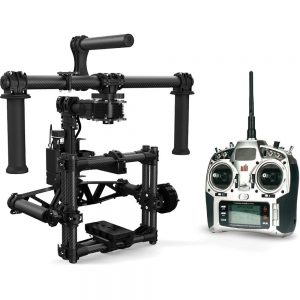 DJI Ronin-S
The Ronin-S is a single-hand gimbal that can be used with hybrid-style video cameras.  This is one of the newest generation of gimbals and has features such as 360 degree rotation, quick-follow mode, and customizable settings.  Balancing the gimbal is relatively straightforward, although training is required prior to use.  The focus wheel on the side of the gimbal is compatible with cameras such as the GH5 and allows for manual focus during operation.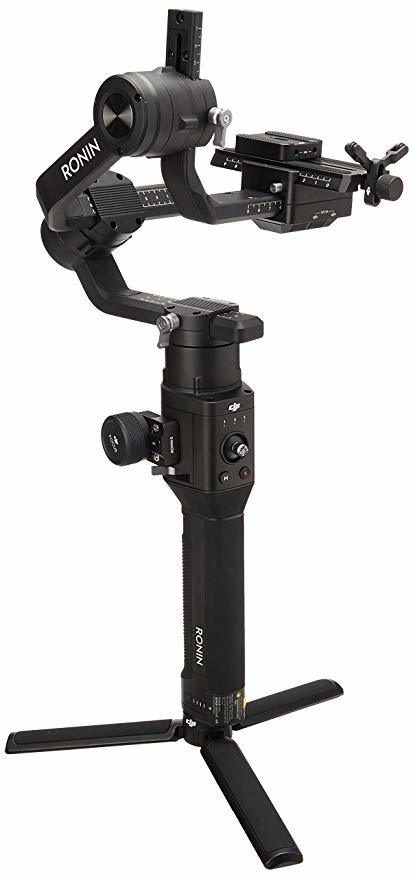 DJI Osmo
The DJI Osmo is actually a handheld gimbal and small camera together in a single unit.  Because the camera is permanently attached, no balancing is required.  The Osmo pairs wirelessly to a phone or tablet, which serves as the device's screen.  There are multiple options for frame rate and resolution, including slow motion and 4K recording.  Due to its fixed lens and poor audio capabilities, the Osmo is not the best camera option for every situation, but it can be used to capture unique and compelling specialty shots.